Pumpkin & Ricotta Bruschetta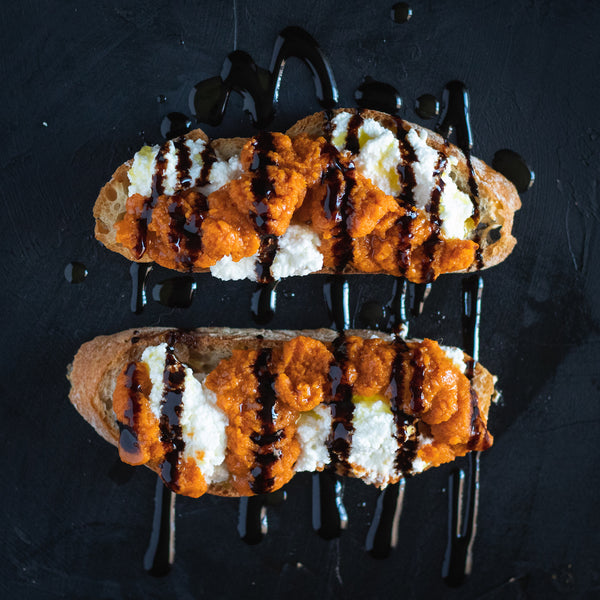 It's the holiday season which means you can't go anywhere without seeing pumpkin flavored everything. So we thought why not bring this delightful flavor to our bruschetta.
Our bruschetta starts with a delightfully creamy base of ricotta and pumpkin purée. To save on time you can go with a canned pumpkin purée or you can make your own by roasting and blending pumpkin halves.
Please note that we are not adding any flavoring into our pumpkin purée. This makes adding the balsamic drizzle an absolute MUST! It is also very important that it is an aged balsamic vinegar like our MiaBella Aged Balsamic Vinegar. This type of balsamic has a level of depth and sweetness that other kinds of vinegar just do not have. If you have never had an Aged Balsamic think of it as more of a chocolate sauce than as a wine vinegar you may have had in the past.
Recipe Instructions
Put equal parts ricotta topped with pumpkin purée on each slice of bread.
Drizzle with aged balsamic vinegar.