Balsamic Glazed Cauliflower Wings
Recipe for a Culinary Experience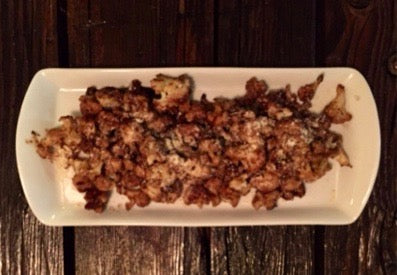 Prep time: 10 minutes
Cook time: 21-30 minutes
Servings: 4-6
Ingredients
1 Tsp finely minced fresh rosemary
One large head of cauliflower
Recipe Instructions
Preheat your oven to 450°F, and spray a baking sheet with oil or cooking spray.
Cut the cauliflower into small florets.
Whisk together the flour and milk in a bowl. Toss the cauliflower in the batter until thoroughly coated.
Arrange the cauliflower on the baking sheet in a single layer. Bake for 15-20 minutes.
While the cauliflower is baking whisk all of the sauce ingredients together.
Remove cauliflower from oven and toss in sauce. Return to oven for an additional 6-10 minutes, stirring half way through.