Balsamic Brown Butter Roasted Asparagus
Recipe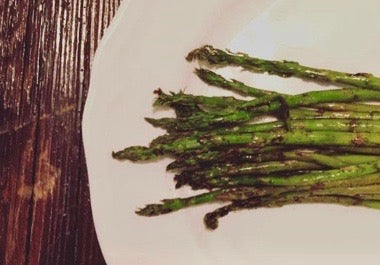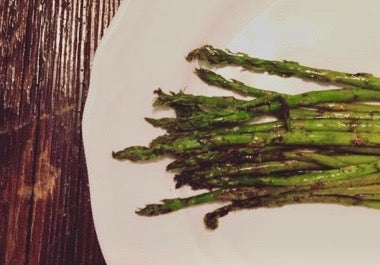 This Balsamic Brown Butter Roasted Asparagus Recipe is easy to prepare and the perfect side dish balsamic recipe. After your first taste, you'll have a new favorite main course and know why MiaBella Traditional Balsamic Vinegar is a top seller and customer favorite.
Prep time: 5 minutes
Cook time: 10 minutes
Servings: 4-6
Ingredients
One large bunch of asparagus
Sea salt and crushed black pepper to taste
Recipe Instructions
Preheat oven to 400 degrees
Rinse and trim ends of asparagus
Toss asparagus in a light coat of olive oil, spread in a single layer on a baking sheet. Lightly season with sea salt and crushed black pepper.
Bake for 8-10 minutes, depending on stalk thickness. The asparagus should be tender with a slightly crispy head.
While the asparagus is baking, melt the butter in a small saucepan. Cook for about 4 minutes or until lightly brown, stirring constantly.
Drizzle over baked asparagus to taste, tossing to evenly coat.